Neighboring Balçova and Güzelbahçe, Narlıdere is famous for its greenery and fertile soil. Named after the pomegranate gardens which were once within the borders of the district, Narlıdere is one of the most popular districts of İzmir with its pinewoods and oxygen abundance as well as planned urbanization.
Narlıdere has the largest citrus gardens in the region. There are 45 thousand mandarin trees in the borough that each has 60 kilograms of production capacity. Vegetable and flower green greenhouses, on the other hand, mainly produce roses, cloves, gerbera, lilies, and other green-leaved decoration flowers and a huge part of the production is exported.
Places to see in Narlıdere
Even though it's not a very touristic destination, there are many places to visit in Narlıdere.
The most important historical structure of the district is Narlıdere Municipality Cultural House (The Historical Worship House. The building, which was built in 1874 and restored in 2007 and turned into a museum with the name Narlıdere Culture House, reflects the traditions of the Tahtacı Turcoman clans that live in the region. In the 2,5 floor, 9 room house, materials that reflect the lifestyles of these clans and 21 sculptures that are dressed in traditional clothes are on display. Inside the museum there is a worship room where rituals were performed, a dowry room where traditional attire is displayed, the burial chamber that reflects the burial culture, a suffering room where the dervish used to stay in solitary, a library that includes books on Alevi culture, a photograph room that hosts old photographs and rooms that include traditional tools.
Narlıdere War Cemetary, which includes 19 tombs and was built for young soldiers that had lost their lives during the Turkish War of Independence, is another place to visit.
The Atatürk Cultural Center, which is the biggest cultural facility in Narlıdere, hosts various cultural events and wedding ceremonies.
When in Narlıdere, don't forget to visit the Market. It was opened in 2003 and is considered one of the best in Turkey. The 5,600 square meters covered market provides modern and hygienic shopping.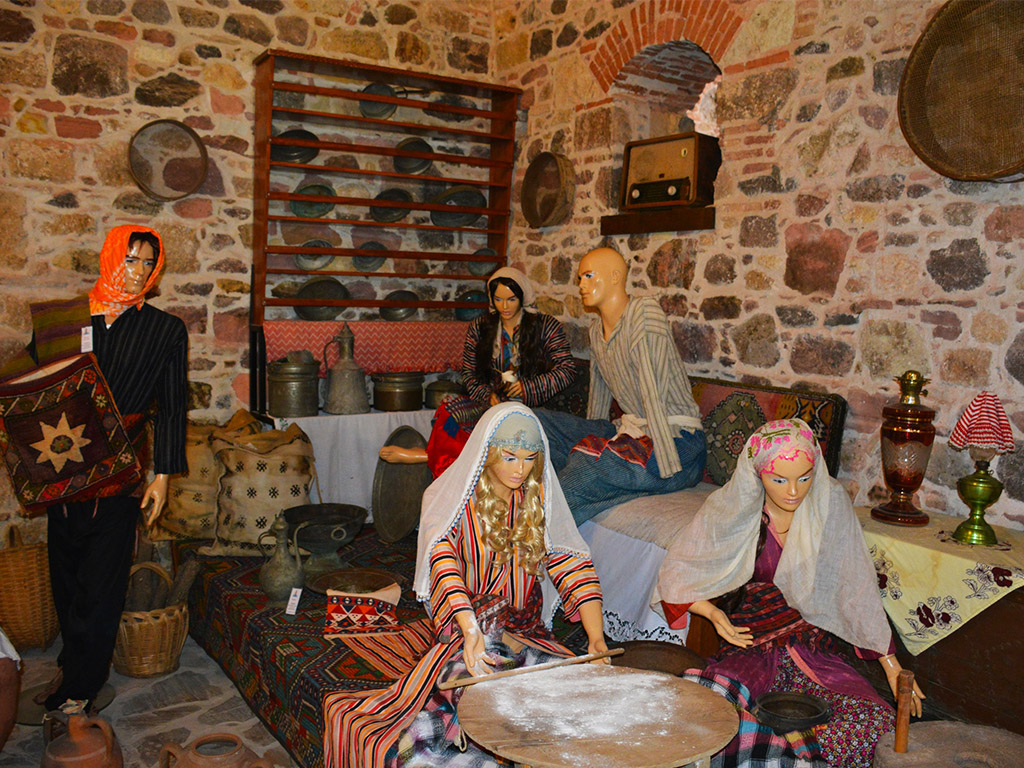 Where to visit
There are not too many places to visit in Narlıdere. While here, you can visit the Narlıdere Martyrdom built in memory of the martyrs of the War of Independence, and the Narlıdere Culture House, also known as the historical cemevi, which serves as a museum today
What to do
You can follow and attend the enjoyable activities in Atatürk Culture Center, which is hosts many cultural and art activities throughout the year. In the local market of the district, which is among the most famous ones in Turkey, you can examine and buy handcrafted and souvenir products made by the locals as well as fresh fruits and vegetables.