Located 24 km away from the city center of İzmir, Güzelbahçe is one of the attraction centers of the city with its 7,300 m coastline, natural beauties, hiking and biking trails, seafood and meat restaurants, breakfast cafes and the authentic bazaar. The cultural richness of the province increased with the participation of the people from Karadeniz to the Yuruks and Cretans who had been living together for many years and since the 1950s, the province started to have a significant position in the life of İzmir. Güzelbahçe is a popular place to live also because it has two-story houses with gardens contrary to the chaos of the busy urban life.
Perfect place to taste fish
Güzelbahçe is known for its quality restaurants along the shore as well as its fresh seafood. Every morning, hundreds of fishermen leave the land and return in the evening with the freshest of fish. You can shop at the seafood markets in Güzelbahçe for very affordable prices and dine at one of the various seafood restaurants with amazing views. In addition to sardines, which are the most famous fish in the district, you can also find octopus, squid, sea bream, mackerel, and mullet.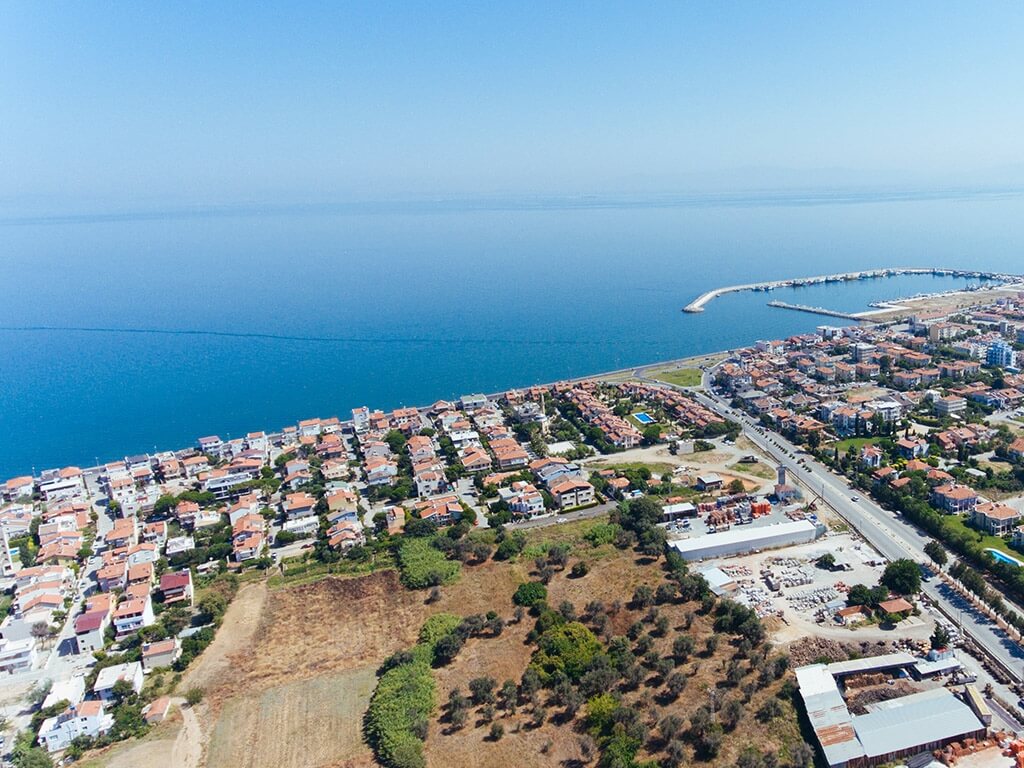 Where to visit
Although Güzelbahçe is not a tourist destination like many other districts of İzmir, there are still some unique places to visit when you are here. If you're interested in caves, we recommend you to see the İnkaya Cave, although getting to the cave is a bit challenging. Güzelbahçe is the perfect place when it comes to fresh fish. So, don't forget to visit the fish market or the seafood restaurants on the shore. If you are interested in the producer markets, Yelki and Yaka authentic bazaars are perfect for you.
What to do
You can visit the İnkaya Cave on the eastern slope of Kocadağ, which is located to the west of Yelki Village. The cave is thought to have been used for settlement in the past. To get to
the cave, you can first take a land vehicle, then you have to walk the last part of the route. Keep in mind that this last part of the route is a steep slope and can be challenging for some. You can also visit the bazaars of Güzelbahçe established on different days of the week and get the freshest of fruits and vegetables. It is possible to find the most natural of everything from eggs to cheese in these bazaars where mainly the local producers sell their products. Yaka Otantik Bazaar, which is also a producer market, is the choice not only of the locals but also visitors from the neighboring districts. In this market, you can buy local delicacies such as village bread, pastry, pickles, and desserts. You can also find ebru (marbling acrylic paintings) and other handcrafted products.