Share the Miracles of Nature and Wildlife
İzmir is home to unique and sensitive natural areas. The green corridors starting from the periphery of the city spread deep into the mountains and forests. Towns and villages, the last refuge of slow life, mountains and valleys where natural life blooms, wetlands, shelter of rare species, attract nature lovers.
The Nature of İzmir
İzmir hosts a wide variety of habitats such as forests, wetlands, marine and coastal ecosystems. Three river basins of Western Anatolia; Bakırçay, Gediz and Küçük Menderes are located within the borders of İzmir province. In İzmir, forests cover approximately 40 percent of the city and where the forests end, the vegetation turns into scrub.
İzmir is home to sensitive and unique natural areas. Located on the periphery of the city center, important natural areas such as the Gediz Delta, Bakırçay and Küçük Menderes deltas, Nif Mountain, Ildır Bay, Çiçek Islands are scattered in almost all districts of İzmir.
Despite experiencing a Mediterranean climate, İzmir has mountains at an altitude of 2,000 meters. There is a Great Rye Ski Center in Bozdağ, which is a part of Ödemiş. Spil Mountain between Manisa and İzmir is one of the most ideal places for nature sports and trekking. In addition, Kozak Plateau in Bergama; Kemalpaşa, Ödemiş and Bozdağ plateaus also have many suitable areas for trekking.
İzmir gives life to a rich flora and fauna. The ancestor of the olive, which grows naturally in the Mediterranean maquis, stretches as far as possible in the forests of İzmir. The crested pelican breeding in the Gediz Delta is one of the two pelican species in Turkey. 5 percent of the world's greater flamingo population lives in the wetlands of İzmir. Its shores are home to the Mediterranean monk seal, one of the world's twelve rarest mammals and Europe's rarest living species.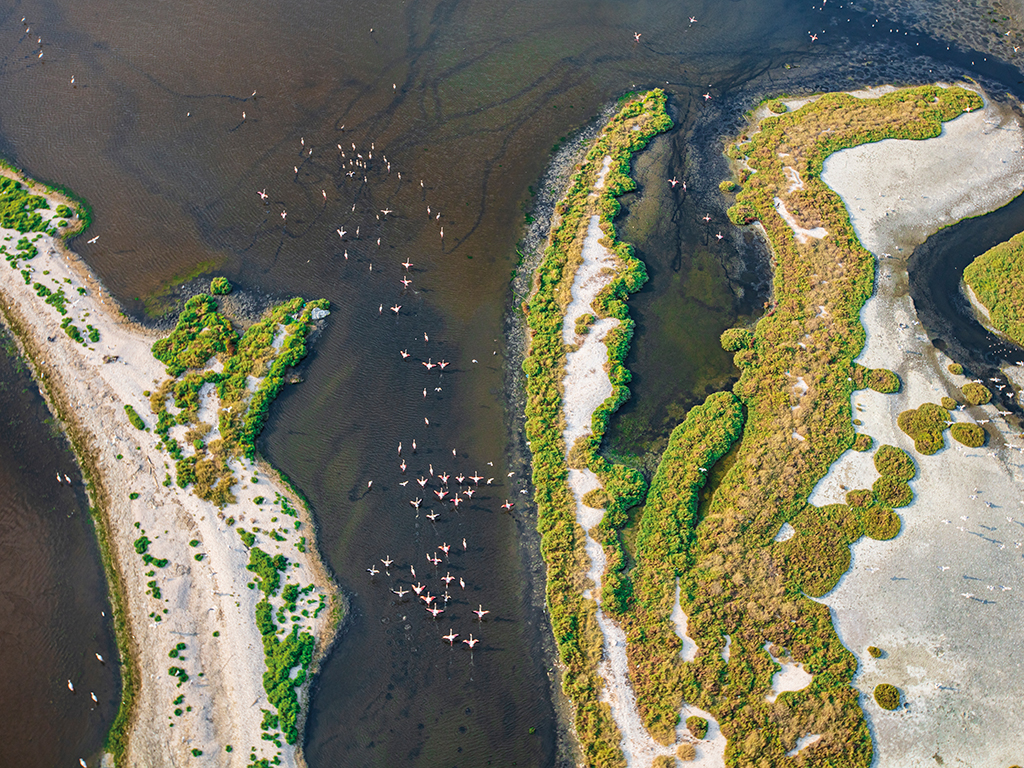 The Gediz Delta
The Gediz Delta is the best indicator of living in a modern city without leaving nature. Gediz Delta, which is an Key Biodiversity Area and an Important Bird Area, is one of the rare wetlands that offers a habitat for thousands of creatures.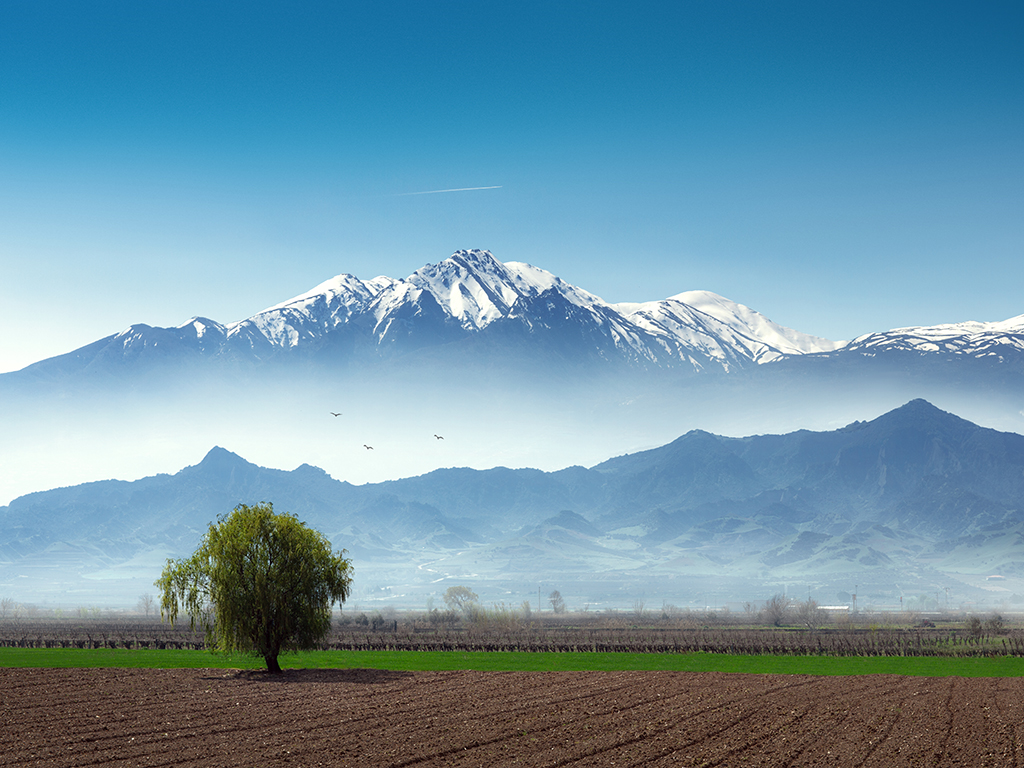 Bozdağ Wildlife Trail / Ödemiş
Located in the Bozdağ Mountains, an important Nature Area, this route is ideal for hiking and camping. Care should be taken when carrying out these activities in the wildlife.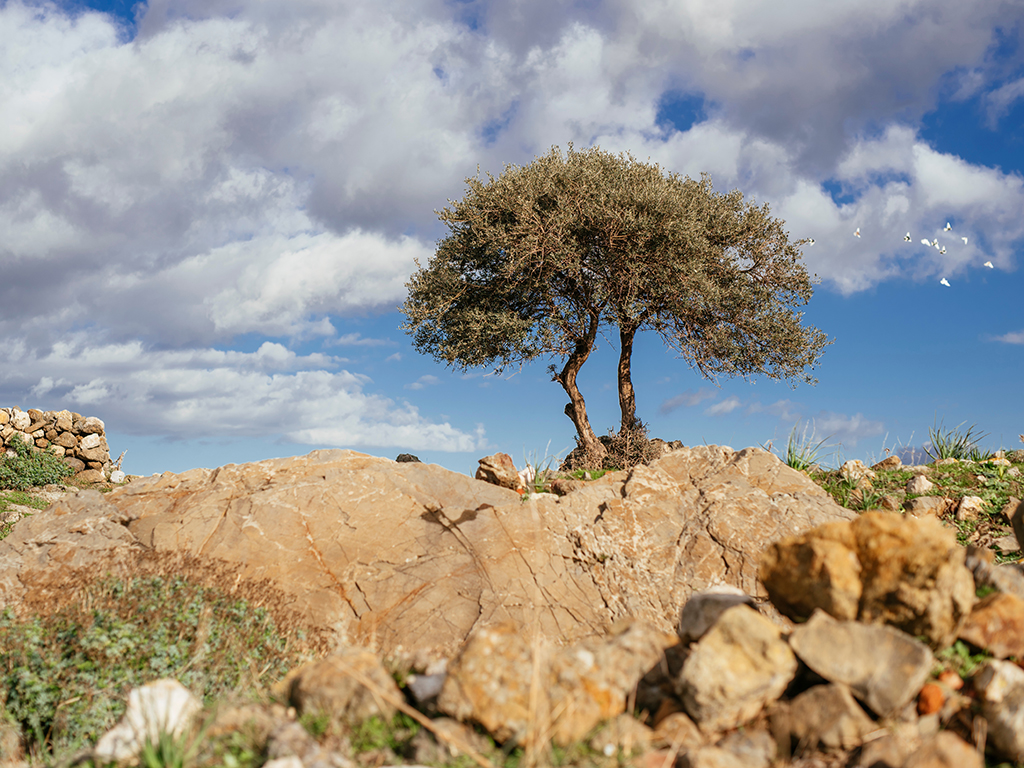 Olive Route Seferihisar
Located in Sığacık, Olive Route is a special walking route. Along the way, centuries-old olive and Cyprus turpentine trees accompany the hikers. There are also tangerine orchards and agricultural fields in the region.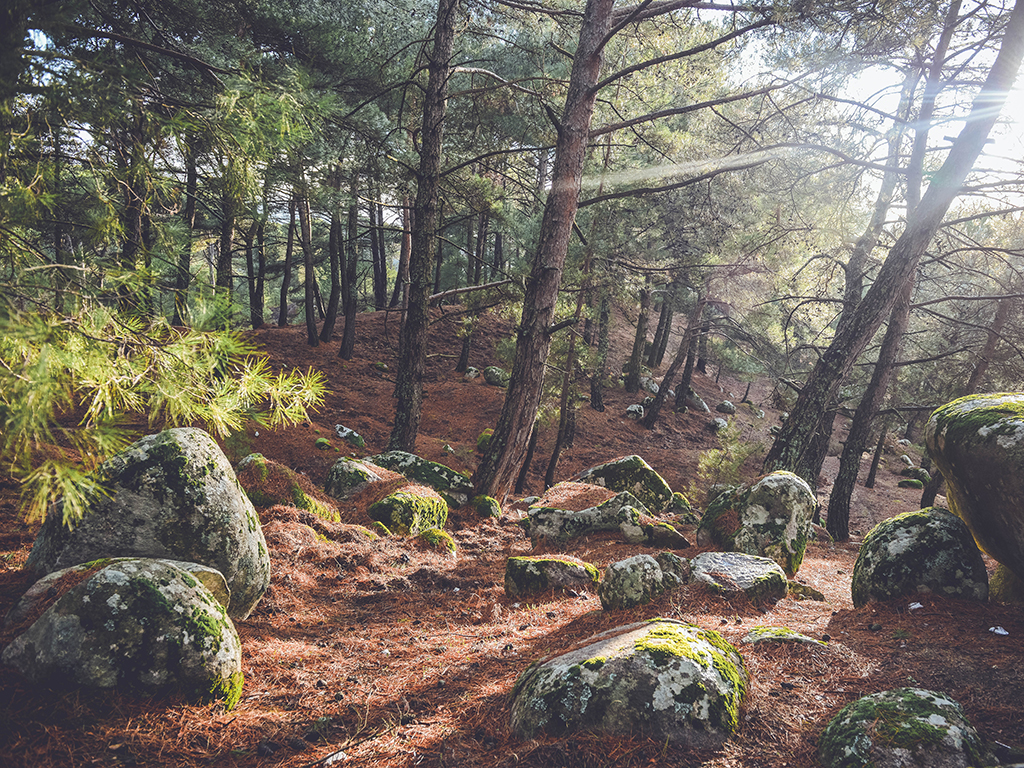 Kozak Plateau / Bergama
Kozak Plateau; located between Bergama - Ayvalık district centers, is an important highland tourism center famous for its pine nuts and weaving. Yukaribey Sub-District is a point where stone pine trees are dense. Tree species such as oriental plane-tree and Turkey oak are also found in this area. Bird species such as masked shrike, wood pigeon, common chaffinch and blackbird live in it. Among the wild mammals, golden jackal, wild boars, european hare and eurasian badger can be seen.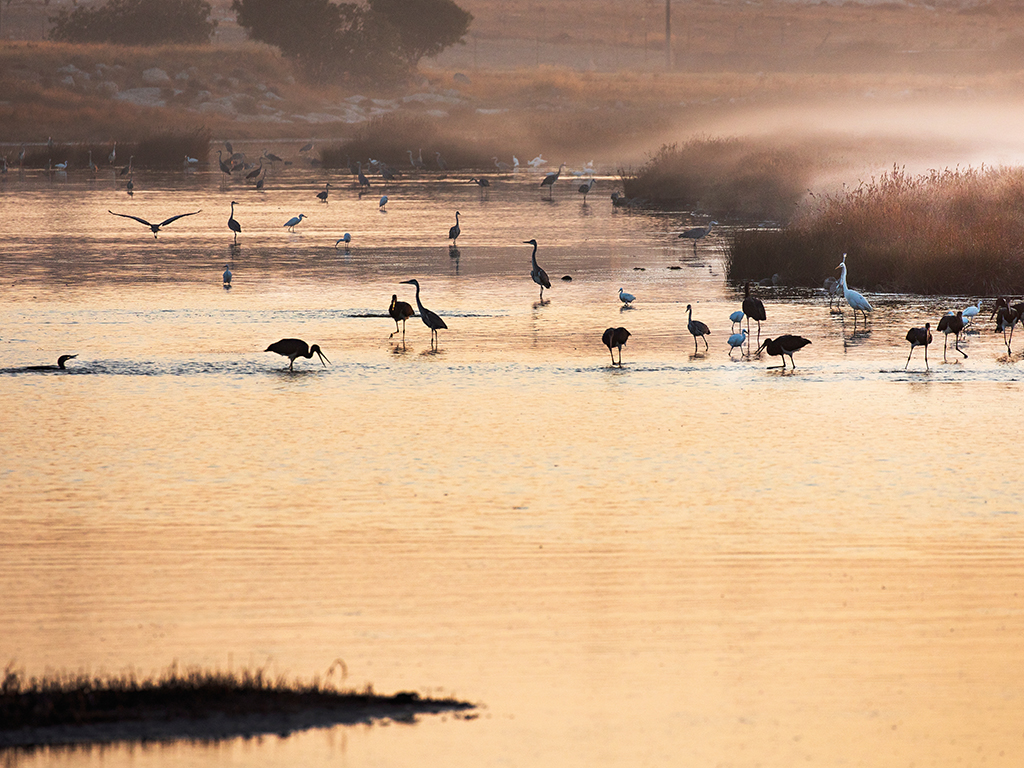 Alaçatı Wetland / Çeşme
Çeşme-Alaçatı Wetland; is a lagoon-type estuary of approximately 250 hectares. The area is home to endemic species of plant. Sea cowpea and reedmace, which can be seen almost everywhere in the wetland, provide feeding, shelter and breeding grounds for some bird species. Greater Flamingos are seen throughout the year in the wetland. In addition, birds such as black-winged stilt, zitting cisticola and golden plover are also important species in the area.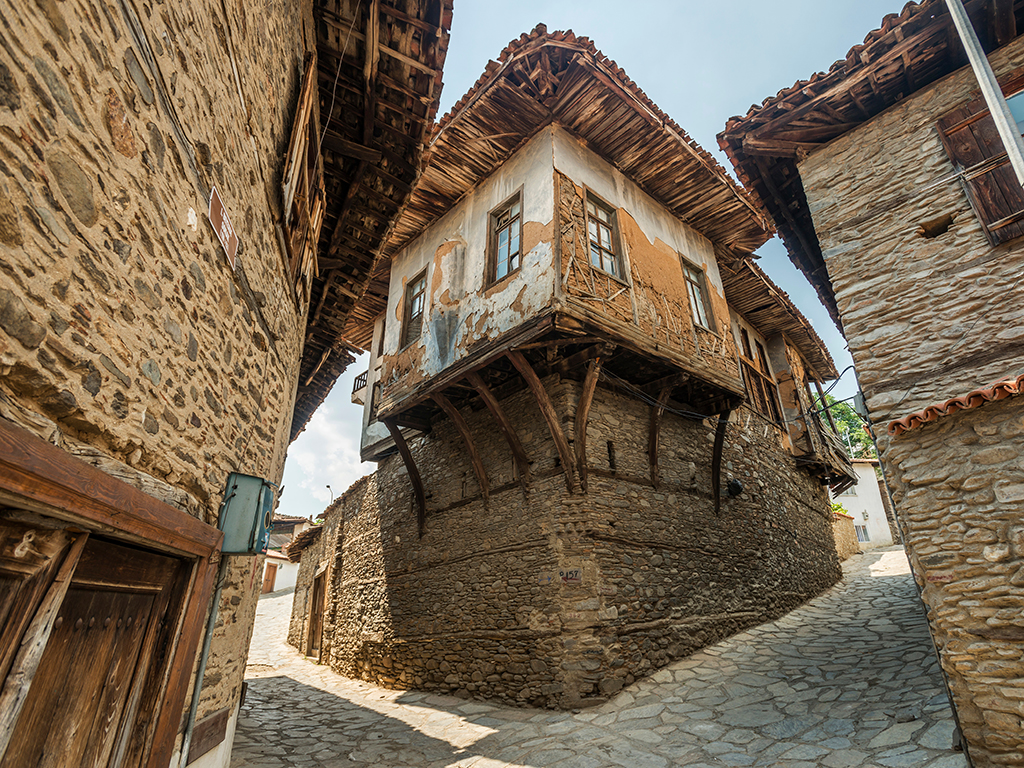 Birgi / Ödemiş
Birgi is hidden in a green geography on the cool slopes of Bozdağ Mountains is a charming region that should be seen with its stone-walled, Turkish-style tiled, wooden windows rising from the centuries-old oriental plane-tree and sweet chestnut trees. It is a hidden historical and cultural treasure with its history dating back to 2000 BC.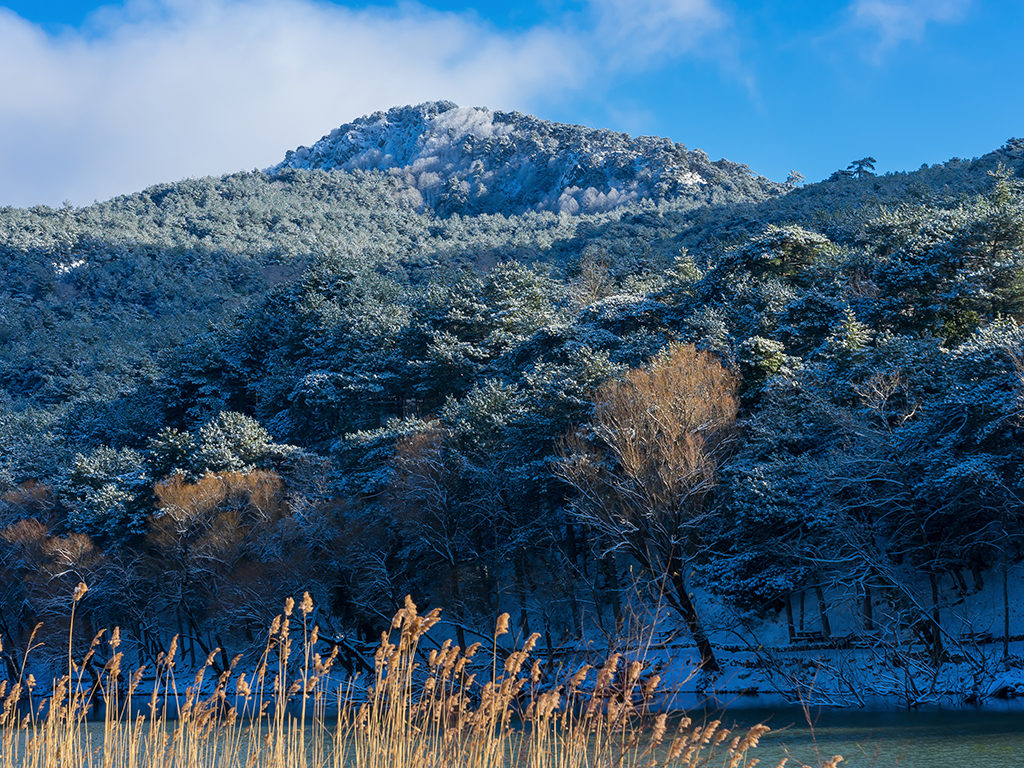 Yamanlardağı Nature Park /Karşıyaka
Natural Park was registered as a protected area by the ministry in 2011. It is located within the Yamandağı Key Biodiversity Area (KBA). The KBA, an important part of which is covered with red pine forests and maquis, contains a wide range of vegetation mosaics ranging from dry maquis communities to chestnut forests. It is also a very suitable area for forest bird observation.