100 km away from the city center, the district is easily accessible by Çeşme highway and is one of the unique places on earth.
Karaburun Peninsula, also known as Mimas, is a must-see destination not only with its history of thousands of years, but also with its cleans sea, and beaches.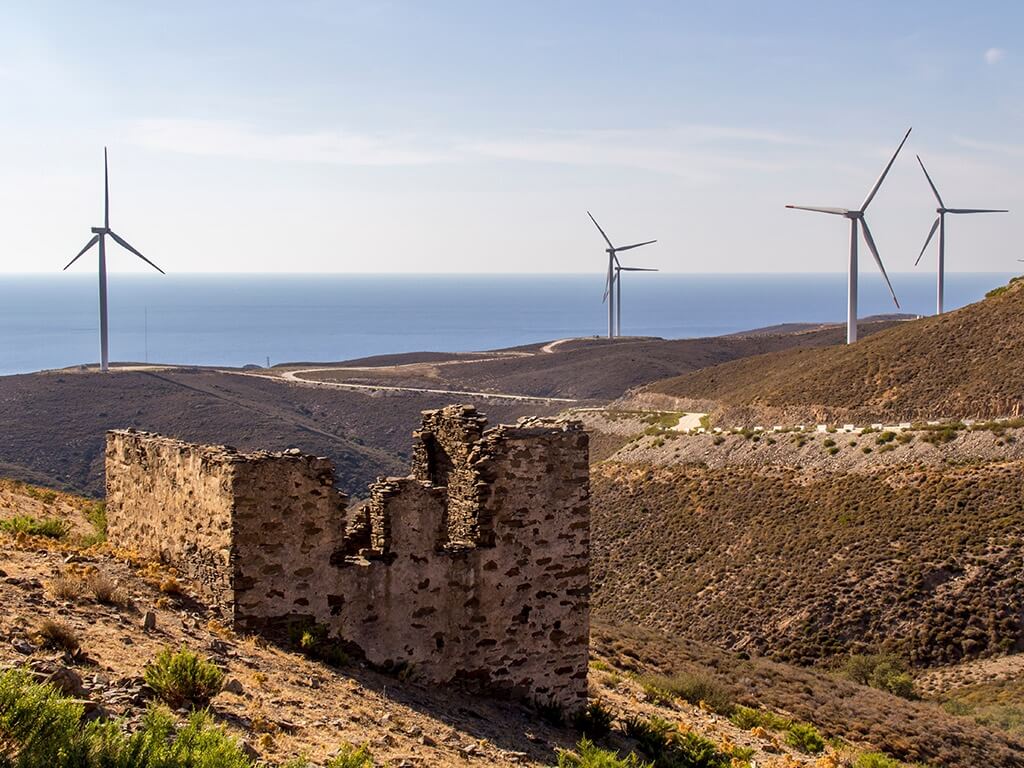 Don't forget to see Mordoğan
80 kilometers from the İzmir city center on the İzmir-Karaburun road, Mordoğan is one of the most important areas of Karaburun with 3 natural beaches, beautiful nature and historical richness. The most important values of the area are the Müesser Aktaş Ethnography and History House, Narkisos Spring, Ayşe Hatun Mosque, Greek Villages, historical fountains, and windmills.
Those who visit Mordoğan can go fishing and then enjoy their fish at the restaurants along the shore with local delicacies, discover the hidden history while diving at the arkeopark, feel the depths of the sky on the submerged plane and enjoy the nature while walking around the tracks in the area.
Karaburun beaches
Despite its beautiful bays, clear sea, and natural beaches, Karaburun is one of the rare places that maintain its calmness. There are beautiful beaches where you can enjoy the sea. Besides Kuyucak and Akvaryum (İncirlikoy) beaches, if you are looking for calmness, you can choose places like Eşendere, Saipaltı, İğdealtı, Büyükkent, Dolungaz. Click to see all the beaches and get more detailed information.
Walking tracks
Nature walks are available in the borough of Karaburun as part of ecotourism and rural tourism. Many mountaineering clubs organize tours to Karaburun. There are many natural walking tracks in the peninsula. The ideal time to go is between April and November.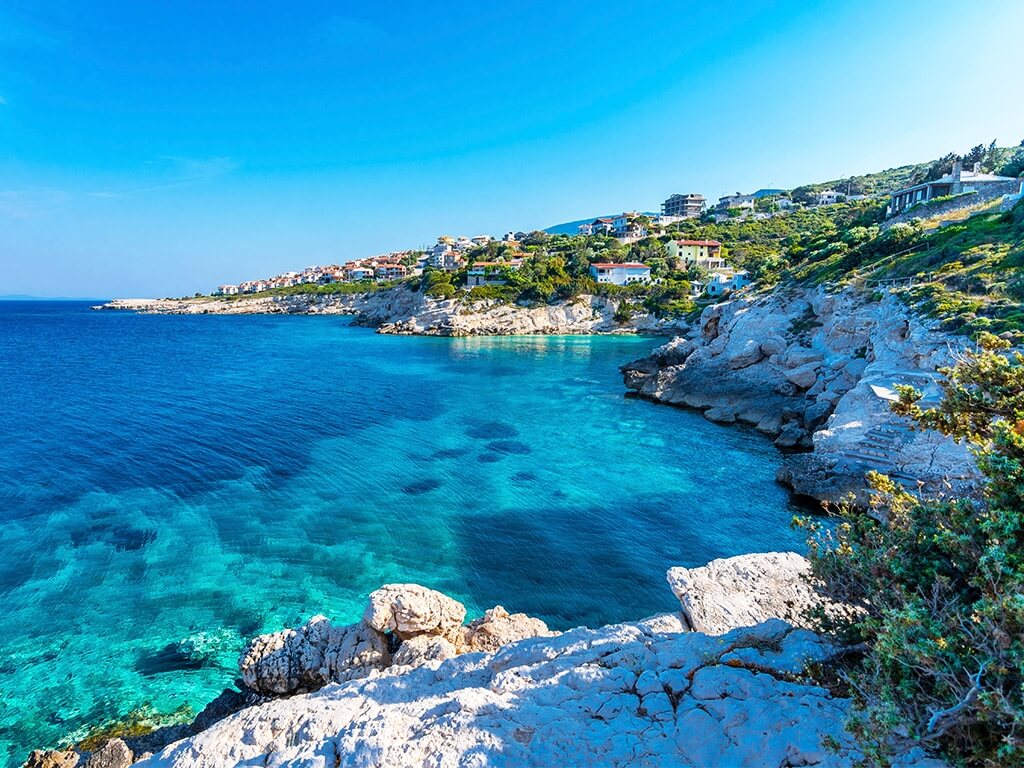 What do eat in Karaburun
Karaburun derives is culinary culture from date olive, goat cheese/milk, artichoke, and natural plants and herbs. Date olives, which can be eaten right off the branches, are unique to Karaburun. Although the dishes resemble traditional Aegean dishes, some are original.
Peksimet (twice-baked bread), keşkek (a dish made of pounded meat and wheat), çullama (meat pie), çalkama (a pastry made of herbs), zıngata (a dish made of pumpkins), soğan göbeği tavası (onion fries), sarımsak tavası (garlic fries), many types of meatballs, artichoke jam, karabaşotu (Lavandula stoechas) jam and orange blossom jam are unique dishes you can taste in Karaburun.
Where to Visit
You can visit Mordoğan, which is a bit more dynamic than Karaburun, to enjoy the sea and sun at Kocakum, Çatalkaya, Ayıbalığı, and Ardıç beaches. You can visit Müesser Aktaş Ethnography Museum and History House, to see the objects that are collected by a housewife, Müesser Aktaş, in 20 years, and that tell the history of the Peninsula. If you want to explore the neighboring villages, you can visit Kösedere, Saip, İnecik, and Eğlenhoca.
What to Do
You can go hiking in many natural trails on the peninsula and have a picnic in the recreation spots. You can enjoy the crystal-clear sea at İncirlikoy, Kocakum, Ardıç, and Ayıbalığı beaches and explore the area with boat tours. İncirliköy is considered amongst the best 10 beaches in Turkey. Karaburun is an important diving destination where you can do scuba diving and snorkeling. You can attend the Hıdırellez feast in May and Karaburun Festival in August.