A cradle of civilization to the southeast of Izmir in the Küçük Menderes Basin, Bayındır is famous not only for its history and nature but for being a center of flower cultivation. You can walk around the historic streets of Bayındır which are scented with the sweet smell of flowers and then see the highlands and thermal springs for a healthy vacation.
Historical sites in Bayındır
Bayındır is one of the districts of İzmir where history enthusiasts will enjoy a lot. Bridges, fountains, baths, mausoleums, and other structures, which bear traces of the ancient history of Izmir, await you all around the district. On the other hand, historical mosques and churches make the district an important center of faith tourism.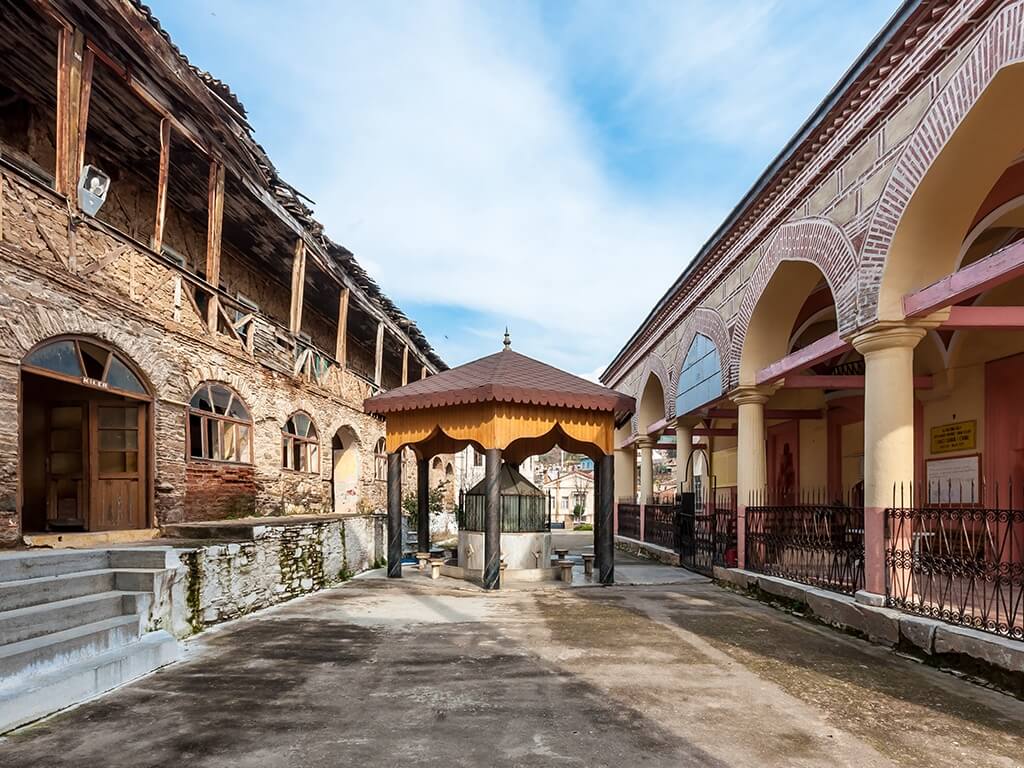 Natural beauties in Bayındır
Another destination you should see in Bayındır is Hisarlık and Güvercinlik Waterfalls. The waterfall located in the Hisarlık Meadow 200 m from the road, is surrounded with walnut and oak trees, vineyards and cherry orchards. The natural structure of stone in the area accumulates water to form a small lake and in periods when the flow is heavy a waterfall appears creating a beautiful scene of nature.
Health and thermal tourism in Bayındır
If you are interested in health and thermal tourism, you should definitely visit the 150-year-old spa facilities located 7 km from the town center, in the middle of Ergenli and Dereköy villages.
There are 32 different minerals in the water with a temperature of 40 to 50 degrees Celcius. The hot springs are considered therapeutic for rheumatic conditions, cutaneous diseases, digestive conditions, neurological diseases, muscular diseases, stress and stress-related problems and gynecological diseases.
Famous festivals of Bayındır
Annually organized at the end of April in the district where floriculture is an important source of livelihood, The International Flower Festival promises a full array of colors to its guests. Amongst hundreds of different types of flowers in the exhibitions, you can be sure that you'll see some flowers you have never heard of before. You can also have a great time with concerts, shows, competitions and similar events organized throughout the festival.
If you visit Bayındır in June, you should definitely visit the Balcılar Cherry Festival. Spread over 13 quarters and 850 hectares, you can taste the region's famous Napoleon and Burlat cherries when they are fresh.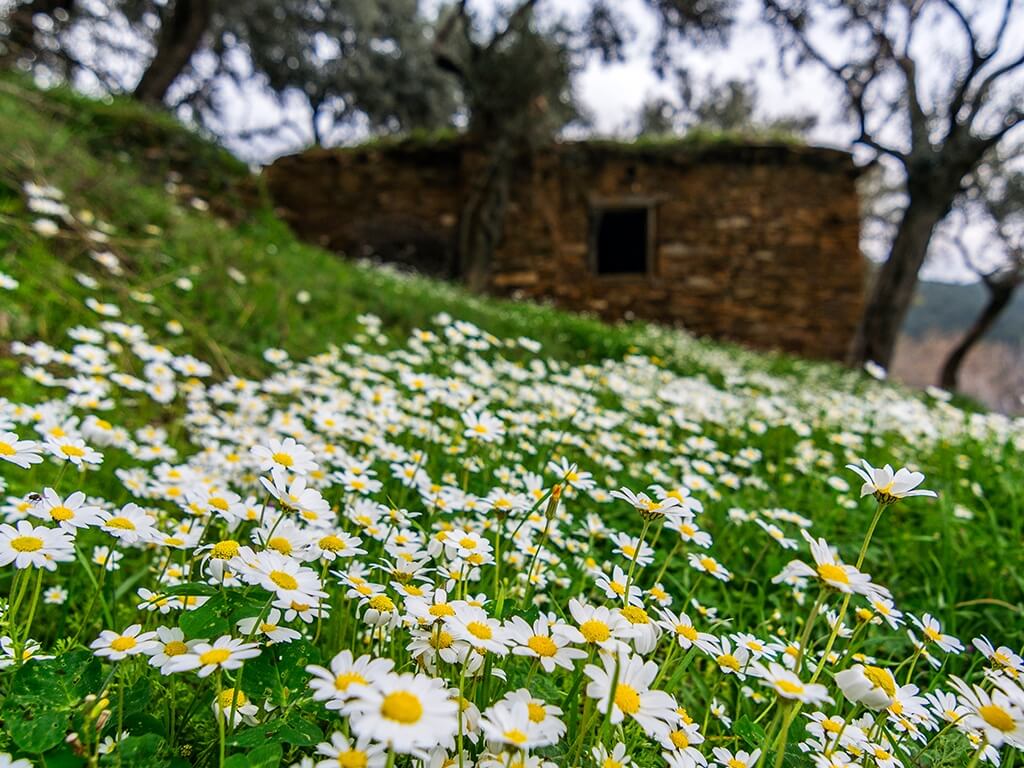 Where to visit
In the district, which is considered as a thermal zone with its healing hot spring waters, you can visit Ergenli thermal springs, Dereköy thermal springs, and Fatma Hanım thermal springs. The historical places you can see in Bayındır include 19-dome Hacı Sinan Mosque and Madrasah from the Ottoman period, Hacı Sinan Bath, which is one of the buildings that make up the complex, Eski Çıplak Village, which was founded on the foothills of Dededağ mountain and is now abandoned, Dar'ul Kurra Mosque, Çinili Masjid, Gömeçli, Kelleci, and Eskici Dede tombs which are all in the district center. If you want to spend a day alone with nature in Bayındır, which is a very vivid region in terms of ecotourism thanks to its flora and geological structure, you can visit Güvercinlik Waterfalls located in Hisarlık Plateau, you can also check the hiking trails in the mountainous regions of Alankıyı, Çınardibi, Hisarlık, and Ovacık highlands.
What to do
Bayındır is famous for its festivals. We recommend you don't miss the International Bayındır Flower Festival, which takes place in May and is one of the biggest open-air festivals in Turkey, and the Balcılar Cherry Festival, which is organized in June and offers pleasant times with the contests and concerts. You can also enjoy walks in nature, heal in thermal springs, and visit flower fields, and greenhouses in all seasons.