Ancient sites in Aliağa
Located in the north of the city, Aliağa is not only the most important industrial region of İzmir but is also one of 12 Aiolis cities that Herodot speaks of. With its beaches, historical sites, and touring routes, Aliağa is a place you should definitely see. Founded in the Aiolis Region, where important civilizations in the history of humanity lived; Aliağa is home to the most important cities of Aiolis, such as Aigai, Kyme, Myrina, and Gryneion. In addition to these four ancient cities, The Güzelhisar Ruins where you can see the ruins and artifacts from the Ottoman period are waiting for the history enthusiasts in Aliağa.
The beaches of Aliağa
Aliağa is also a good destination for those who want to enjoy the Aegean Sea. 4 km long beaches of the district all are completely sandy. Şakran beach, which is located on the İzmir-Çanakkale road and fairly easy to reach from the center, is one of the shining stars of the North Aegean with its pristine sea and untouched nature.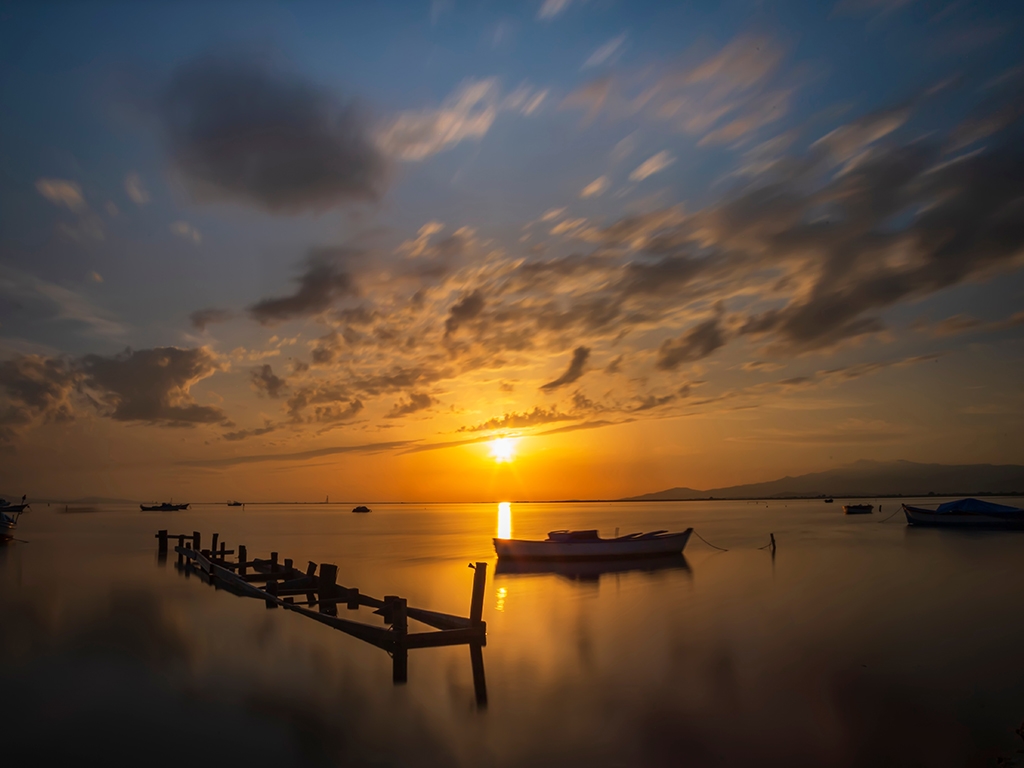 Aliağa's natural beauties
One of Aliağa's most popular spots for nature lovers is Uçansu Waterfall. With a height of 40 meters and a depth of 2 meters, Uçansu is İzmir's largest waterfall and is located in the region between Aliağa, Manisa, and Menemen.
Aliağa Bird Sanctuary, which is located in the Aliağa beaches region, is another point where you can see all the beauties of natural life. While it changes according to the season, this sanctuary, where 103 of the 425 bird species in Turkey live, and the delta dry out during the summer months making it an irresistible route for bird watchers and nature photographers during the winter.
The Avcı Ramadan Park and Recreation Area, located on the waterfront, is a living area with a children's playground, an amateur fishermen's port, view bridge, and activity sections. Here where green unites with blue and city life meets nature, visitors can relax and be entertained in the same place.
A 500-year old handcraft
The famous Helvacı kilim is a traditional handcraft belonging to the Aliağa region with a 500-year history that holds an important place in Anatolian kilim types.
Where to visit
You can visit Kyme Antique City, the largest of 12 Aiolis cities, near Çakmaklı Village. Although they are not as famous as Kyme, you can see the ruins of other cities such as Aigai, Myrina, Gryneion, and Pitane. If you want to spend a day with nature, you can visit Aliağa Bird Sanctuary and Gülhisar Delta, which hosts almost a hundred bird species and visit Uçansu Waterfall, which is located near Karakuzu Village. In the summer, we recommend you to check the Şakran Beach, which is famous for its clean sea.
What to do
In Aliağa, which stands out with its natural beauties, you can explore new places and spend a healthy day by checking the mountain hiking trails of different difficulty levels. You can buy the famous hand-woven Helvacı rugs which have a history of at least 500 years.